Cindy had a great marriage for 34 years. Despite of her husband being paralyzed from about heart level down after an accident when he was 2 years old, they had a fulfilling sex life. Listen how Sacred Sex can enhance your love life no matter if you have a disability or not. 🙂
Klana talks with Brian Bloom about jealousy. What happens in our brain and what can you do if you experience jealousy. 🙂
"The hot fast might not be what your body requires" Eve Glimma - www.tantrabyronbay.com 🙂
Klana is talking with Dr. Jane Guyn, an internationally respected expert in sexual intimacy. She's the creator of the transformational BEDROOM Model and the research based 5 step Lover's Journey. Dr. Jane is the author of the Amazon #1 Bestseller "Too Busy to Get Busy". 🙂
Today, Vincent Clohessy and I are showing you the tool of observation so that you see you impact in a conversation.  🙂
Today, Vincent Clohessy and I are showing you the tool of observation so that you see you impact in a conversation.  🙂
Today, Vincent Clohessy and I are showing you the tool of observation so that you see you impact in a conversation.  🙂
Mind - Body - Soul
Self love is the basis for everything. How are you talking to yourself? What are you doing for self care?
Vincent Clohessy and I are showing how responding is more effective than reacting in a conversation, so that everybody gets what they want. We had a lot of fun playing. 🙂
Recordings of the blab-shows
Click on the picture to watch the recording of the broadcast you chose.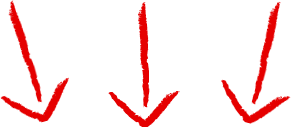 blab-show 25.02.2016:
Sexuality in Partnership

blab-show 10.02.2016:
Intimate Partner Massage

blab-show 20.01.2016
Self-Pleasuring

blab-show 06.01.2016
Gespräche über Sinnlichkeit, Sexualität und Partnerschaft (deutsch)